Here are a few things you can do during your stay at Huxtable Farm……………..Feed the hens and collect their eggs, identify bats at dusk, enjoy the beautiful colours of the leaves in the woodland whilst taking a bracing walk around Huxtable Farm's Devon Wildlife Farm Trail, pick apples, collect conkers, see how many different fungi you can find and much, much more!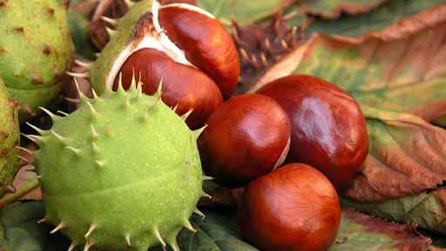 To see what else is happening in North Devon this October please click on the following links:
21st & 22nd Antiques & Collectors Fair,
28th & 29th Pumpkin Weekend.
Halloween Festival at The Big Sheep 21st – 29th October
Pumpkin carving, haunted house, spooky castle, free face painting and much more!
Star Wars at The Milky Way 28th October
National Trust Arlington Court in October:
21st – 29th October Haunted Halloween Trail,
27th October Spooky Night Walk,
24th & 27th October Halloween Crafts
North Devon Food Festival 22nd October
19th – 29th October Exmoor's first Dark Skies Festival,
Celebrating Exmoor National Park's status as Europe's first International Dark Sky Reserve. The Festival will appeal to families and children as well as those more experienced in watching the stars.
Don't forget there's so much you can do at Huxtable Farm B&B for FREE too