2018 was quite a year in South Devon! From playing in the snow (a real rarity here – the South Devon rolling hills took on a new thrill!) to endless days basking on the beach in the summer heatwave, there was something new to do in every season.  Below is a taster of what's on offer throughout 2019, but please check our Facebook page for more!  In addition we run our own activities on the farm throughout the year (including a children's Easter Egg Hunt and supervised pond-dipping sessions in the summer holidays)
Endurance Life Coastal Trail Series (2nd February) https://www.endurancelife.com/southdevon The original coastal trail series race, you can choose a 10K, half, full or ultra marathon along the the coastpath and countryside of our local AONB (area of outstanding natural beauty).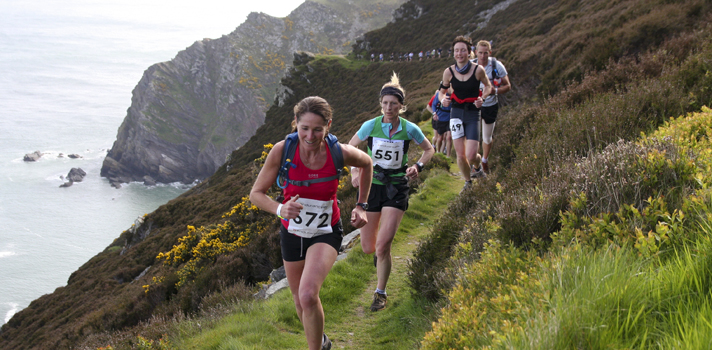 Big Day out on the Farm (28th April) Head over to East Soar Outdoor Experience with the National Trust and meet the animals, explore the farm trail and join in with the family-friendly activities on offer.
Blackawton Worm-charming Festival (5th May)  http://www.wormcharming.co.uk/  The quirkiest of all our local festivals! Use any tactics you can to charm as many worms from your designated plot of earth as you can! Register at the event. Also includes dog show, music and beer festival and events for all the family.
Dart Music Festival (10th – 12th May) https://www.dartmusicfestival.co.uk/ This family-friendly event is free to attend, with over 100 live acts performing at various venues around the town.
Prawle Village Fete (26th May) https://www.prawlefair.co.uk/ Devon's most southerly village is full of quirky charm. The fete on the village green is one of the highlights of our year. Traditional family fun with everything from Maypole dancing to knobbly knees contests, skittles, swingboats and our favourite – the slippery pole! Refreshments available from the Pig's Nose Inn, a wonderfully unique village pub.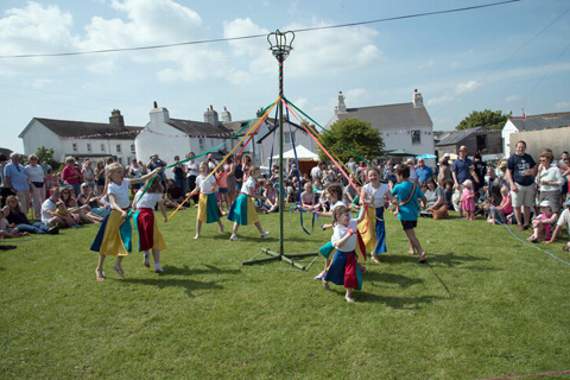 Kingsbridge Food and Music Festival (31st May – 2nd June) http://www.kingsbridgefoodandmusic.org/ The best of local food and drink combined with live music on the Quayisde. Free to attend.
Kingsbridge Fair Week (20th – 27th July) https://www.kingsbridgefairweek.co.uk/ Kingsbridge Fair gets the holidays off to a great start! Events including the hilarious raft race, carnival procession and lantern parade, teddy bears picnic and 10K run there is something for everyone during the week.
Dartmouth Shakespeare Week (23rd – 27th July) The Inn Theatre Company bring Shakesepare to the open air in the stunning surroundings of Dartmouth Castle.
Salcombe Town Regatta (3rd – 10th August) https://www.salcombe-regatta.co.uk/ Salcombe Town Regatta is the biggest event in the town, with lots to do for all ages on an off the water, finishing off with a spectacular fireworks display.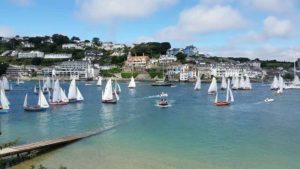 Frogmore Regatta (11th August) http://www.frogmore.info/events-and-the-regatta  Held by the waterside in the local village of Frogmore there is lots of fun to be had for all the family (including events on the water!)
Dartmouth Royal Regatta (29th August – 31st August) https://www.dartmouthregatta.co.uk/ A popular and busy Regatta with rowing races, street food, children's activities, fireworks and more.
Kingsbridge Show (7th September) http://www.kingsbridgeshow.co.uk/ A wonderful event in our calendar, celebrating all that is great about South Devon life! A great for a day out for all the family with a full programme of activities, attractions, local crafts, agricultural equipment and animals on show. Our children absolutely love a day out at the show!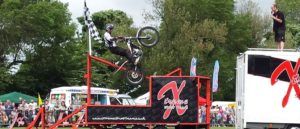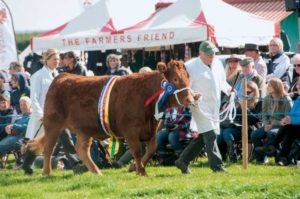 Dartmouth Food Festival (18th – 20th October) https://www.dartmouthfoodfestival.com/ The best of the South West is on offer during this weekend in the heart of the town. One of the UK's top food festivals where you can attend cookery workshops, demonstrations and talks or just wander the town and sample the food and drink that is on offer.

Candlelit Dartmouth (29th November – 30th November) http://www.candlelitdartmouth.co.uk/  Father Christmas arrives in South Devon (by boat of course!). Start your Christmas shopping in the market and watch the atmospheric lantern parade.
Kingsbridge Celebrates Christmas (7th December) https://www.kingsbridgecelebrateschristmas.com/ A one day Christmas celebration with shopping, craft market, street food and farmer's market, rounding up with the lantern parade down the high street.
Festive Fun on the Farm (15th December) https://www.nationaltrust.org.uk/events/dfea7d96-55c1-46ba-882e-b11e93640e78/pages/details Join in the festive fun at East Soar Outdoor experience (National Trust), make your own natural decorations and help the wildlife through the winter by making simple feeders.
Louise