Perched on the eastern side of Dartmoor you will find the small village of Hennock (meaning Oak Hill).  Every year the village, which consists of approximately 300 homes, a primary school, church, village hall and pub, comes together to celebrate the humble English apple.
In late September the villagers, both young and old, meet at local farms (including Stickwick) to pick apples from ancient cider orchards, a tradition going back through the generations. Farms always made their own cider in the past and it was often used as a form of currency to pay the farm workers.  It was also often safer to drink than the water!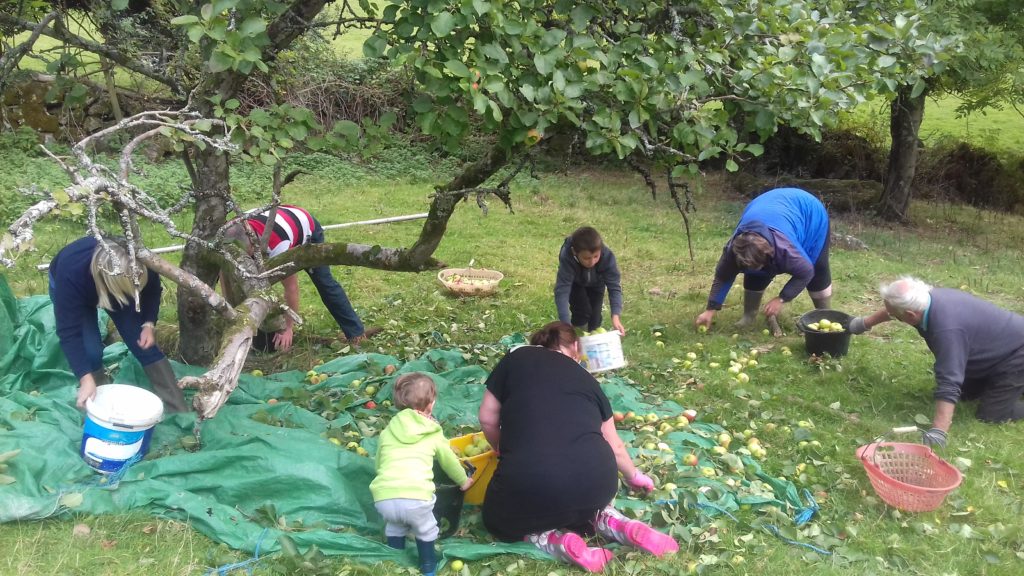 The following week local farmer, Roger, brings his vintage apple press to a large field on the edge of the village which has far reaching views across to the tors of Dartmoor.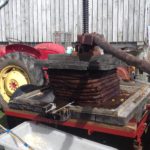 Apple Pressing Day was started nearly 20 years ago and locals join in with the tradition. Alongside the pressing of the picked apples, visitors can see and try crafts and artisan trades from days gone by such as charcoal making (https://www.dartmoorwoodcraft.co.uk/), wood turning and shave horse work (http://devonwoodworks.com/) or the delicate craft of willow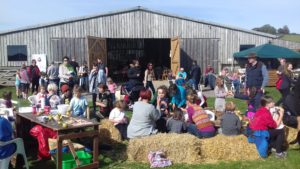 weaving.
Simple play for children using apples and natural resources creates some wonderful apple pigs and apple monsters!  Live music, local food stalls and delicious homemade apple cakes adorn the pop up tea barn.  You can enjoy apple juice tasting straight off the press or take home a bottle of last year's press (not for the faint hearted!).  There's a wonderful atmosphere for young and old to enjoy so long may it continue!
Alison
www.stickwick.co.uk or Facebook page, Stickwick Manor & Cottages)