New from Primrose Farm – A cookery book featuring the favourite recipes from the Primrose farmhouse kitchen! Order at: https://www.southdownduvets.com/shop/primrose-farm-cookery-book/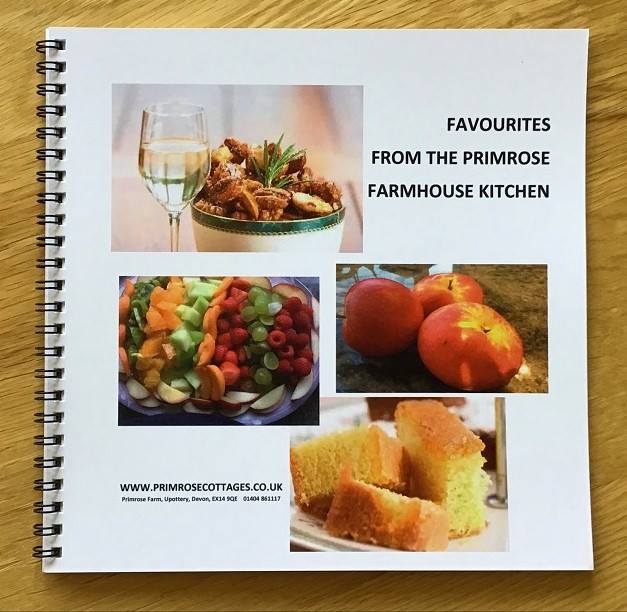 To make our guests' stay as relaxing as possible I often cook for them, spending many happy hours in the kitchen concocting all manner of delicious things. The frequency of requests, not only for repeats, but also for my recipes, have resulted in our very own cookery book, 'Favourites from the Primrose Farmhouse Kitchen'.  From tasty starters and salads, through delicious main courses, to desserts and baking, including our hugely popular lemon drizzle cake, you are sure to find a tasty meal to enjoy.
Guests booking in for a holiday with us via the Devon Farms website will get a free copy!  What are you waiting for?!
Anne
https://www.devonfarms.co.uk/self-catering-holidays/the-jurassic-coast-and-east-devon/honiton/primrose-farm/321