Ruby and I went on a great blast of a walk around the farm yesterday to gather holly, ivy and other greenery to start making the Christmas decorations. In the leat on the farm trail the holly was covered in plump, red berries, so we were in luck. I then spent a very happy hour making a wreath for our door (some of the gold spray actually went where it was meant to go!).  I've also got out the baskets and vases I will use for the cottage decorations .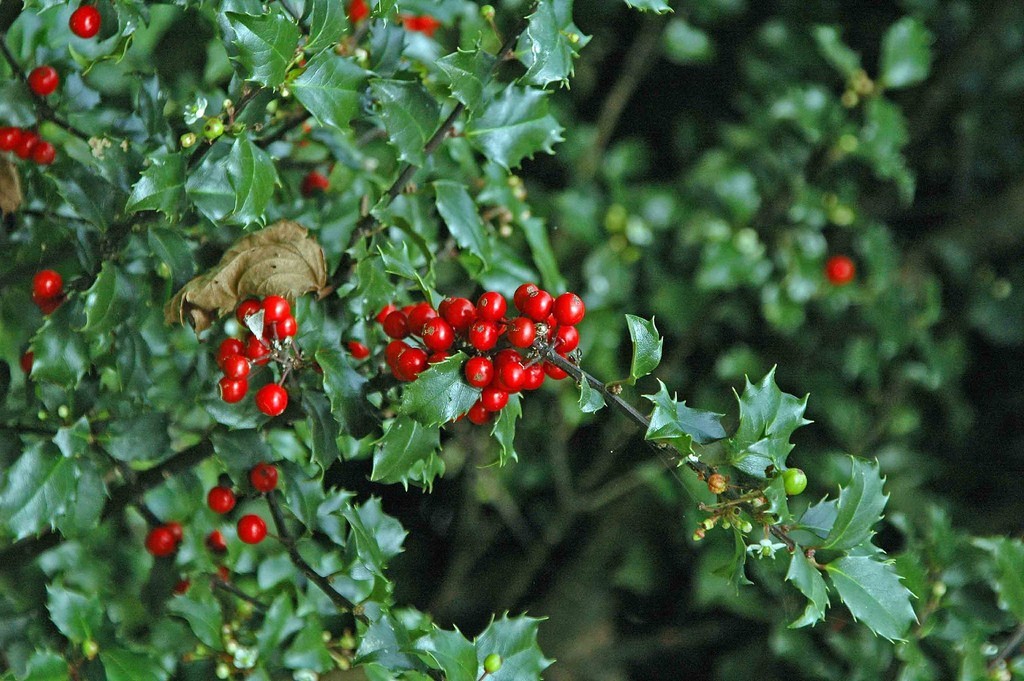 We checked out the Christmas trees too and they are looking good, so we will wait to the last minute to bring them into the cottages to ensure they are lovely and fresh.
For the first time in many years we will all be together for Christmas as all our children and their families are in Britain and shift patterns and work commitments fall in our favour, for once.  Our celebration feast will be on Christmas Eve.  As well as all the usual Christmas goodies it will also feature some vegetarian options, as some of our family are vegetarian and others prefer to eat less meat. I am having great fun reading through recipe books looking at ideas.  With the pudding, mincemeat and cake made and the turkey ordered I think I am on target – I just need to write some cards SOON!
I hope all your festive plans are going well.
Jackie