Veganuary
With over half a million people in the UK eating a plant based diet, veganuary has become a New Year's resolution for many wanting to try a healthier start to the year. Devon has many brilliant vegetarian and vegan friendly places to visit and many menus in our local restaurants and pubs will cater for vegans.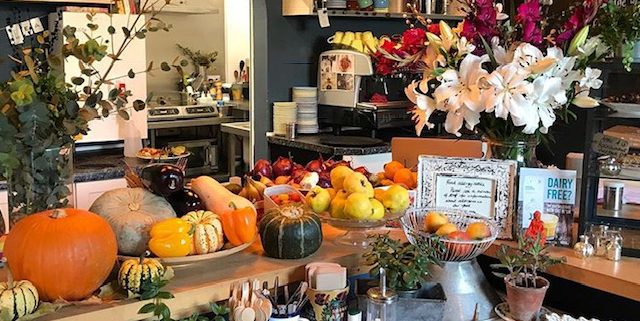 Harbour house Café, Kingsbridge  https://www.harbourhouse.org.uk/cafe.shtml
Our favourite eatery in Kingsbridge, this is a hidden gem in the town. Serving the most delicious homemade vegetarian and vegan breakfasts and lunches in a relaxed atmosphere. Both the food and the setting is a feast for the senses! Expect friendly service, indulgent salads and delicious cakes!
Willow Vegetarian Restaurant, Totnes
Possibly Devon's oldest veggie restaurant, it  has been tucked away in Totnes for over 30 years now. Willow serves up delicious and imaginative vegan and vegetarian dishes from locally sourced producers.
Riverford Farm Café, Buckfastleigh https://fieldkitchen.riverford.co.uk/
Famous for its huge selection of organic veg – the star of every plate (and the desserts are delicious too!!) Experience flavours whilst feasting on fresh seasonal produce from the Riverford Farm.
Seeds II, Totnes
This vegetarian café has a lovely variety of healthy and hearty food, in an "all you can eat" service, grab a plate and fill up from the buffet style selection.
The family here at Beeson Farm holiday cottages wish you a healthy and happy New Year!
Herbies restaurant, Exeter
Family-run place with vegetarian, vegan and gluten-free dishes hearty enough for meat eaters
Café Banana, Withleigh Nurseries, Tiverton  http://www.withleighnurseries.co.uk/
Freshly prepared vegetarian and vegan food. using their own freshly picked produce whenever in season.  It doesn't get more locally sourced than this!