My dream… to have wonderful children staying at our farm enjoying what they would normally only see on the television or Xbox – real fields, grass, sheep, cows, bullocks, chickens.
Before moving to Yellingham we knew that the farm would not sustain a family of 4 – too small and and an awful lot of work to do as well.  So the major plan was for me to farm and Edward to carry on working full time as Executive Chef doing what he did well – cook. The only link to farming that Edward has is cooking the results – that's where it starts and finishes, but he does a great job
Within 12 months of moving I decided that a good quality B&B was the way forward to earn and inject some much needed cash into the business.  A major part of my marketing plan was children – dreamy, well-behaved children.  Ones who would sit at the table, be polite, eat everything, smile, laugh and I suppose… just be kids, but ultimately learn a little about the wonderful world of farming.  Yes, I know – a dream to get all that in a small package!  It is so wonderful to watch children's faces light up when they collect a warm egg, laugh at a cow having an early morning release of the bowels  (they do it in such an unashamed style!), watch the cockerel enjoying his morning treat.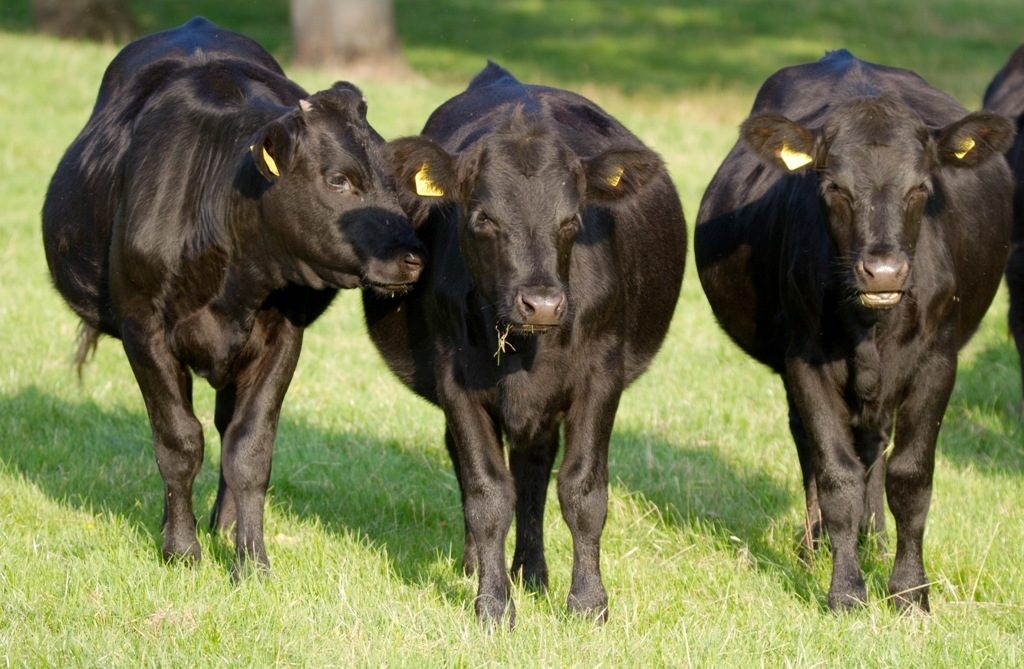 The advertising and website I designed was totally child friendly and focused on families, and it worked.  Loads of families were booking.  My dream was underway!
"I wonder if you have your family room available for myself and 2 children – your farm looks soooooooo lovely and my boys are both well behaved" (I now know that's a warning sign before you start!).  Normally my guests are talking about their dogs when they say they're well behaved and of course they are always quite the opposite, so I was prepared.
Loads and loads of questions followed, "Will Rupert and Theo be able to feed the chickens?"
"Of course".
"Is there plenty of space for them to run around?"
"Yes 45 acres"
"Can they get totally involved in farm life?"
" Well, within reason, they must be safe"
"Oh how exciting!  They will love it!".  Booked – 3 days and nights.
Said family arrived and as expected the children were so excited. Two beautiful boys, manes of wild blond hair, cheeky smiles, wellies on before they had even got out of the car.  No stopping these two.  They were gone, heading off in the direction of the front field with my 6 dogs, who immediately realised that they had got 2 new playmates. A short sharp whistle from me stopped my dogs in their tracks, and thankfully the boys came to an abrupt halt as well.  Excellent.  Mum clearly had no control and I could see I was in for a full on 3 days with the boys.  My dream? Oh heck!
I could see within seconds that I needed to assert some authority over the boys as their dear mum was somewhat lacking in that department.
"Right boys – farms are wonderful places, but you do need just to listen to me before you go off exploring".
A few rules and regulations read out – the dogs are not pets, they're working dogs and don't do cuddles.  Please don't jump off the haystack, watch out for the ponds, the river, the dung heap.  The boys were silent and nodding, mum was silent, oblivious, nodding, and on her mobile phone.  I felt awful – it sounded like they couldn't go anywhere or do anything even though I was only interested in their safety and my sanity.
The first morning the children were up before me, ready and raring to go – no sign of mum – somehow no surprise, but, hey-ho, she was on holiday too. They were a delight and chatted non-stop as we let out the chickens, fed the ducks and then wandered off to check some sheep, all before breakfast. Egg collecting is always a highlight for kids and I showed them exactly where to search. It wasn't long before I heard squeals of delight and saw the boys rushing across the yard with a bucket full of eggs. Alarm bells rang immediately as I knew I had only a few hens laying. The eggs were dull, all white and very warm. I knew immediately that they weren't new laid eggs. Oh no!  In the distance I could hear one very, very unhappy chicken, rushing around, feathers all plumped up and showing signs of distress.  Bless those dear little boys.  In their quest for eggs they had searched everywhere and had come across my broody hen who had sat patiently on those eggs for nearly 3 weeks, the chicks due to hatch any day. Quickly, I took the boys hands, dragging them and the bucket and set off in haste for the little coop where she was sitting. With a lot of pecking from the angry hen we managed to put the eggs back under her and she settled down on them quickly with a look of complete disgust on her face. Tears were welling up in the boys' eyes and I felt so terrible. Clearly they thought I was cross, but a little explanation from me they were soon smiling again and rushed off to tell "sleeping beauty" what had happened and that chicks were due any day.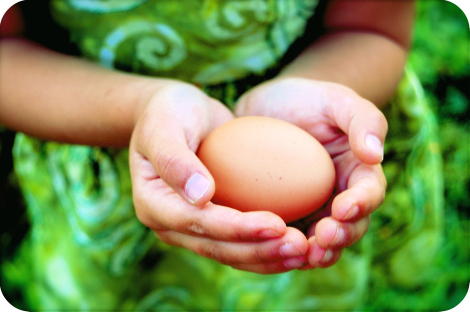 Their last day arrived too quickly and as a treat their mum asked if they could spend the whole day on the farm, as the weather was so beautiful and hot and did I mind if they had a picnic.  No problem – of course.
It was not long before mum appeared in the farmyard ready for her day on the farm, complete with makeup and dressed, no less, in a bikini!  In fact, a mini-kini would be more appropriate!  I watched in amazement as she set out her beach towel complete with sun tan cream, Ray ban sunglasses,  book, bottled water and, of course, mobile phone (I can only assume she thought David Hasselhoff might call !).
I had no problem with the whole set up.  It was just the position she chose to sunbathe… right under my kitchen window, in the farmyard, on concrete.  Edward glued himself to the window for the rest of the morning.
"What are you looking at?"
"Nothing."
My dream was coming true, knowing that I had seen and helped children learn a little more about the beauty of farm life and nature at its best.  The trouble was, Edward also spent the entire day focusing on what he thought was nature at its best!
Janet East