Two villages on the North Devon coast, one above the other, Lynton and Lynmouth were known by the Victorians as Little Switzerland.
Lynton is an attractive village with a museum and good range of restaurants, cafes, tea shops and 'art/craft' shops.  The town hall is very grand and is home to the Visitor Centre as well as films, drama and exhibitions.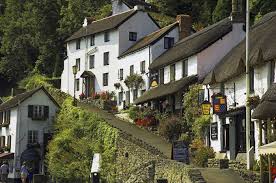 Six hundred feet below Lynton is the small harbour of Lynmouth.  The two villages are linked by a famous and ingenius cliff railway which is well worth a ride.  In the 19th century the steep cliffs separating the two villages were a major obstacle to economic development.  In 1820 holidaymakers also started arriving and thought was given to how to transport both goods and tourists up and down.  In 1890 a tramway, powered by water from the River Lyn, was finally opened to  the public amid much acclaim.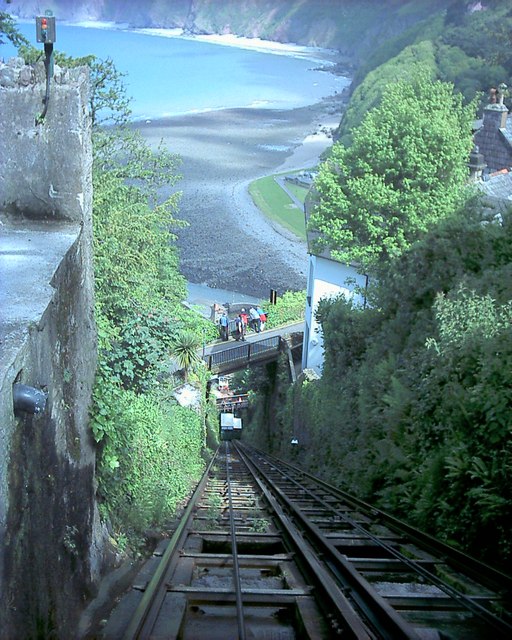 Two rivers – the East Lyn and the Hoaroak – combine just inland from the harbour at Watersmeet, sweep down a spectacular gorge and through the village to the sea.  Reminders of the disaster in 1952, when the rivers flooded and a torrent of water washed many cottages into the sea with great loss of life, can be seen in the Memorial Hall.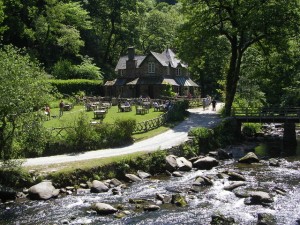 There are some lovely walks from Lynmouth, notably up the river gorge to Watersmeet where the National Trust have a shop and tea rooms. You can also travel west along the coast path to the Valley of Rocks with its dramatic scenery and flock of wild goats or round Hollerday Hill overlooking Lynton.
A wonderful area to visit, with guaranteed spectacular views.