A century ago one of our local fishing villages was struck by disaster.  South Hallsands was one of several small communities dotted along the coast that relied on the sea for its living and supported 128 inhabitants, 39 houses and a pub.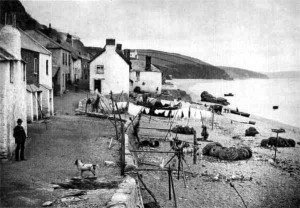 In the 1890s it was decided to expand the Naval dockyard at Devonport,  Plymouth for which sand and gravel was needed.  Dredging of the shingle bank began offshore from Hallsands in 1897 and soon up to 1,600 tons of shingle was being removed each day.  Much to the alarm of the villagers the level of the beach at Hallsands began to drop. In the storms of the 1900s some of the sea wall protecting the village washed away, causing villagers to petition their member of parliament and complaining about the damage to their properties.  In 1902 the dredging licence was revoked and the beach level recovered somewhat.
On the fateful night of January 27th 1917 a combination of strong easterly gales and an exceptionally high tide ripped through the village. Seawater swirled through the houses, enveloping the village and wreaking a trail of devastation. By midnight four houses had gone. The inhabitants gathered the few belongings they could and assembled on the cliff tops above to watch the horror unfold.  By the end of the night only one house was left standing.  Miraculously no-one lost their lives.
The villagers fought for compensation for years and many resettled in North Hallsands and Beesands.
Today, there is a viewing platform at Hallsands where visitors can learn the history of the village and look out over the ruins.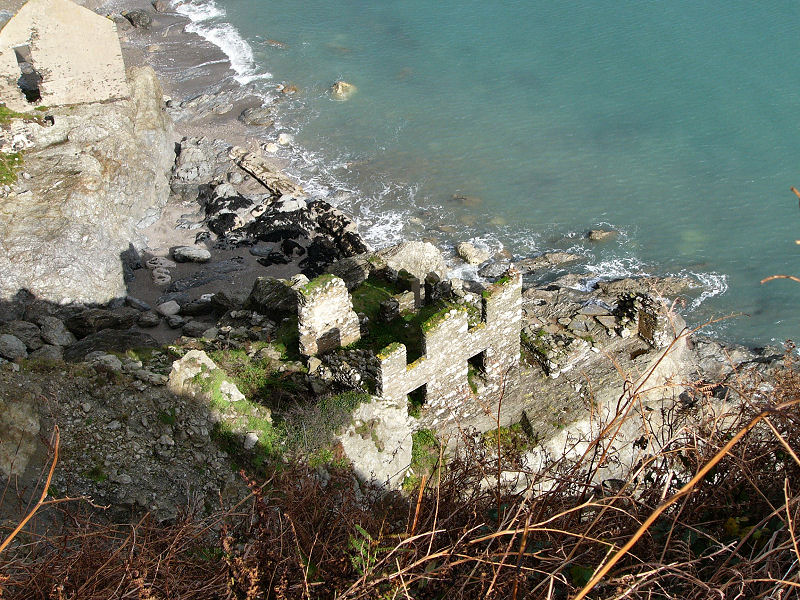 To commemorate the centenary of the disaster the occupants of the remaining house (used as a private holiday home) allowed guests to come in to the old village.  It was a suitably atmospheric day – the sky was grey and the wind bitingly cold.  It was fascinating to step back in time and to visit the old village, to pay respects to those who had their livelihoods taken from them and to consider the impact man's actions can have on the natural environment.
Young readers may enjoy "Wings to fly" by Patrick Cooper, a touching story about the night of the storm.