West Middlewick Farm has been granted a licence by the Food Standards Agency to sell milk straight from the cow!  Guests staying at the farm, near Witheridge, already enjoy their fresh beef, pork and eggs from the farm shop and naturally wanted to buy the milk as well.
John and Jo Gibson have a 72-strong herd of British Friesian cows and will be serving up their raw milk to meet customer demand.  One litre bottles are available from the farm at £1.20 each. Holidaymakers staying at the farm enjoy seeing the cows in the fields and drinking quality, tasty milk.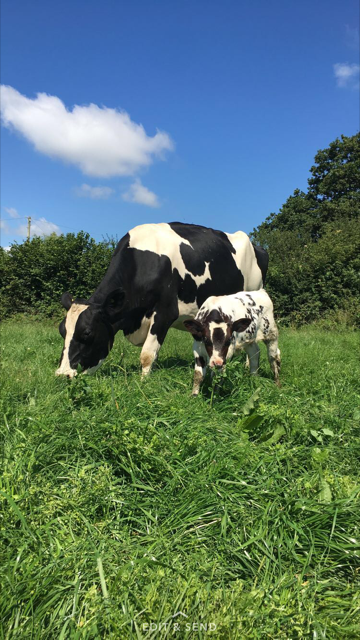 Meanwhile the majority of the milk produced at West Middlewick is collected by Arla Foods and used by the nearby Taw Valley Creamery in North Tawton to make Taw Valley Cheddar.