Here at Yellingham we've embarked on an exciting new project………bottling our own apple juice!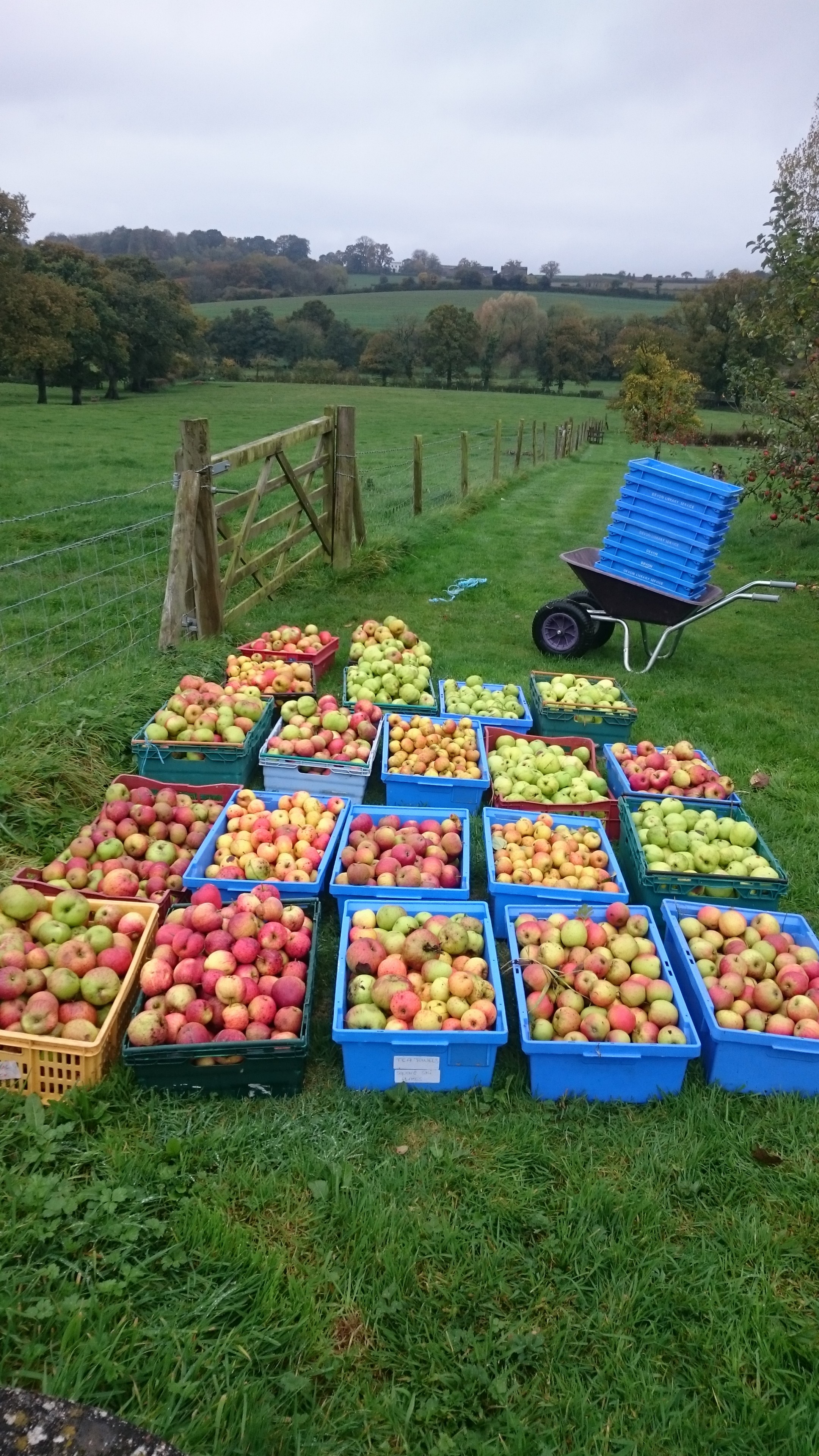 I contacted an apple pressing company from Newton Abbott, who duly arrived on the appointed day and the process began. We had collected kilos and kilos of apples in trays ready for them to process. They were all washed and put through a large macerator in batches followed by layering in a large press which was situated in the back of their van.  In the first pressing they took away 125 litres, which is their capacity when mobile, and returned with it 3 days later pasteurised and bottled! A few days later the same procedure was followed and another 125 litres was pressed.  The result was amazing and instead of watching the majority of my apples rot over the winter, after using and giving away as many as possible, I am now the proud owner of 320 beautiful bottles of our own apple juice!  I have had lovely labels made and sales for Xmas are good.  With any luck you may see some in the shop. 
A quick note on the farm. The wet weather has caused havoc with the fleece of my sheep and bellies and bottoms need addressing.  The shearer is now due and he will belly out and dag (rear end tidy up) all the lambs. This is now essential as markets and, most importantly, abattoirs are getting very strict on ensuring animal are 'clean' before slaughter.  Quite right too, even though it is difficult with the ground as wet as we have here at Yellingham.  The in-lamb ewes will also be dagged out in preparation for lambing.  This process removes the wool from around their rear ends and also around the teats so that it is all clean.  This  aids both the lamb in the navigation process to the teat and gives the shepherd a clear view of what is going on!  Lambing isn't far off!
Janet