Coldharbour Mill is referenced in the Doomsday book and was originally a mill for corn or grist, set in 15 acres of land within the village of Uffculme, Devon.  The name "Coldharbour" is said to be derived from the Anglo Saxon "Columb" meaning Cold Shelter or Cold Valley.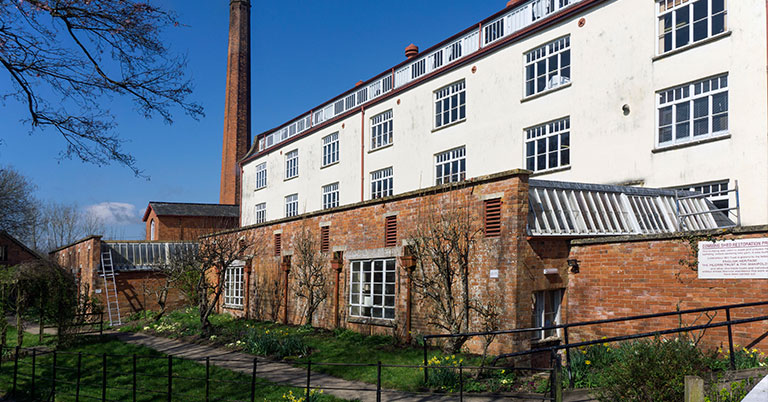 It is one of the oldest working woollen, textile mills in the world, having been in continuous production since 1797, and opened as a museum in 1982.  It is a rare surviving example of Georgian architecture, industry and enterprise.  Originally owned by world-renowned textile producers Fox Brothers, the Mill took fleece from all over world and transformed it into yarn, cloth and textiles. Today the rich heritage lives on as one of the finest working wool museums where visitors are not just able to relive the sights and sounds of the industrial revolution but also see crafts people making traditional textiles, beautiful knitting yarn and hand woven rugs.
A visit to Coldharbour Mill brings to life the heart of the industrial revolution, stimulating and exciting young minds whatever the age.
The Mill has an established and award winning Education programme that has proved to be a very rewarding and enjoyable experience for the many thousands of visiting children from schools, further and higher education establishments across the South West.
Spinning was the primary purpose of the Mill and many of the original spinning machines are still working most days – driven either by the water wheel or steam on steam days. This tradition is continued, producing high quality Aran or Double Knitting yarn.  Through gaining much of the weaving machinery from the Wellington Foxes Factory the Mill is able to weave yarn into luxury cloth and hand woven rugs.
There is a shop selling books, craft equipment, yarns, rugs and clothing.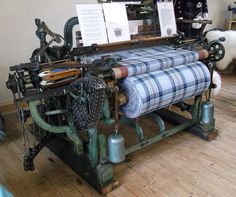 Half day guided tours are available, where you can experience the sights, sounds and smells of a working factory and find out about factory life.  You will also learn about yarn and textile production.
Go to http://www.coldharbourmill.org.uk/ for more information.