Not only have Sidmouth Town Council secured a booking for another spectacular aerial display by the Red Arrows in Sidmouth this year, but they are delighted to be able to host the historic Memorial Flight (BBMF) consisting of Spitfire and Hurricane fighters and a Lancaster bomber.  The RAF aerobatic team returns on Friday 25 August 2017.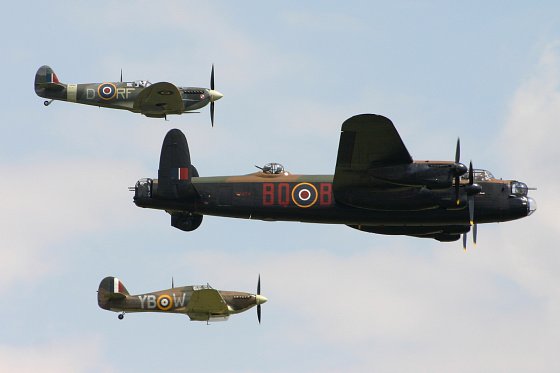 Exact times are to be confirmed but the two displays will take place between 6 and 7pm on Friday 25 August 2017 as a prelude to Sidmouth Regatta that weekend.
Flown by regular serving RAF Aircrew, the BBMF Flight operates six Spitfires, two Hurricane Mk 2Cs, a Lancaster, a C47 Dakota and two Chipmunk aircraft (primarily used for training). Three of these aircraft will perform a display together and individually before the nine jets of the ever popular Red Arrows arrive to thrill the crowds.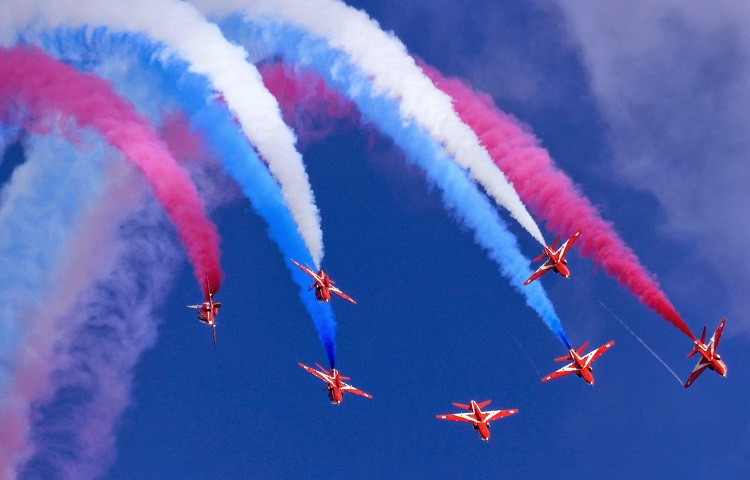 2016 saw huge crowds in the popular seaside town and thanks to the generous donations of the public, the return of the display team was secured for another year. The Chairman of Sidmouth Town Council, Jeff Turner commented: "I am delighted to welcome not just the Red Arrows but also the Battle of Britain Flight to display over what must be one the most perfect arenas in the country for an air display, our beautiful seafront.
Don't miss it!
Display subject to weather conditions.