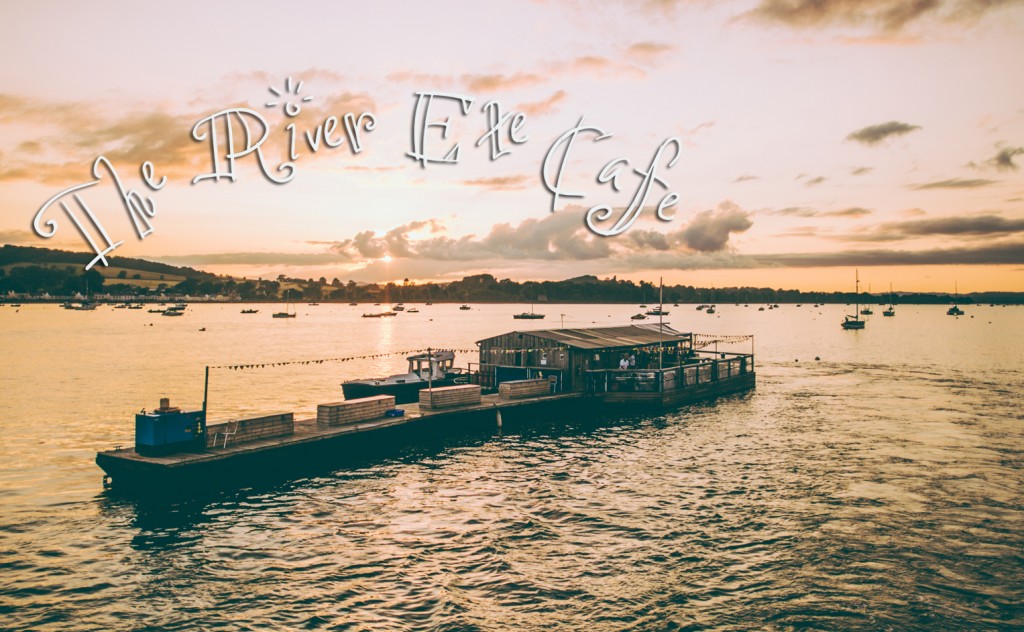 Devon is famous for its fresh local food and I love finding a new restaurant to try.  My daughter recently organised a trip to a restaurant for our wedding anniversary and it proved truly memorable.  We drove down to Exmouth seafront and parked.  My husband and I started to eye up a lovely looking seafood restaurant, but were told "We're not eating here – follow me!"  My daughter is a school teacher so we did as we were told and duly followed.  We ended up on the marina without the sign of anywhere yummy to eat.  Then a little boat pulled alongside with 'Water taxi' scribed on the side.  We hopped on board and were soon bobbing along.
It was enchanting.  There was barely a cloud in the sky and the sea looked so blue I was nearly tempted to jump in.  After a few minutes in the taxi I spied something in the middle of the Exe Estuary and guessed we were heading for it.  I was right.  Floating in the middle of the Exe Estuary is a pontoon on which the River Exe Café is located.  The location is really picturesque and the rustic café is delightful.  The menu did not disappoint as it changes daily, depending on what seafood has been caught that morning.
We chose the seafood platter to share.  The prawns had a light lemon aioli dressing and the Lyme Bay scallops and Dorset clams were my favourite.  After lunch we sat and enjoyed the view before heading back to the coast on the water taxi.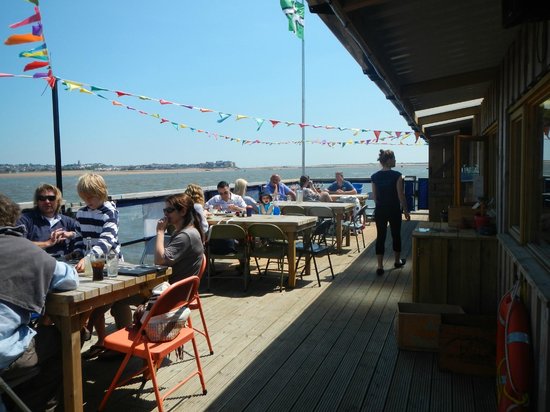 I would recommend this to anyone, particularly to seafood lovers, although there are a selection of other foods.  Remember it is very popular, so it is advisable to call ahead and book a table.  Enjoy!
Go to: http://www.riverexecafe.com/ 
Sally