Luxury Holiday Cottages Devon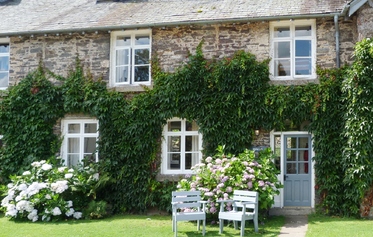 Whether you are looking to escape the bustle of city life, recharge after a busy working period or simply prefer the finer things in life, sometimes you want to go the extra mile and holiday in style. Devon can be a fantastic choice for a luxurious holiday break, from the rugged beauty of the moors to the spectacular coastline north and south, but it can be quite a challenge sometimes to find accommodation that meets the standard of quality you expect from a luxury holiday.

Our hand-picked cottages can offer you the chance to relax in style on your next holiday break, so you can focus on rest and relaxation and enjoy the beautiful country scenery. Whether you want to relax in a hot tub overlooking a peaceful countryside scene, or sit back in front of a roaring open fire, our wide array of stunning cottages can offer you everything you want on holiday and so much more.