The Tarka Trail is a series of footpaths and cycle-paths around North Devon that follow the route taken by the fictional character of Tarka the otter, in the book of that name written by Henry Williamson in 1927.  It covers a total of 180 miles of largely unspoilt countryside in a figure-of-eight route, centred around Barnstaple.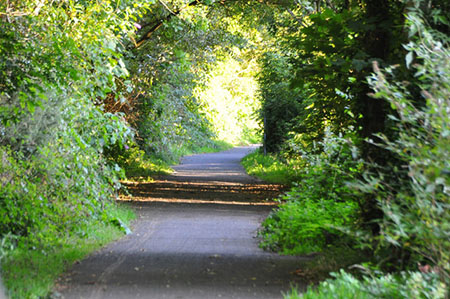 The 31 mile section between Braunton and Meeth is car-free, level and mostly tarmacked.  It is shared by pedestrians and cyclists, with horse riding also permitted on part of it.  There are 21 yellow-topped audio posts spread out along this section of the Trail.  Each post has a different information plaque and QR code. Users scan the code with a smartphone to hear sound recordings corresponding to that particular place on the Tarka Trail and learn about the wildlife, history, and heritage of the area around them.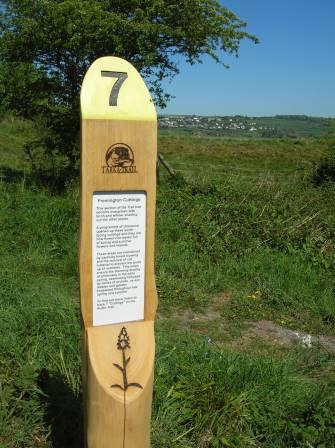 The remainder of the route covers a wide variety of landscapes, including wooded river valleys, moorland, coastal cliffs and sandy bays.  Walking varies from easy through to moderate and strenuous, depending on the location, but, in general, it is comprehensively waymarked.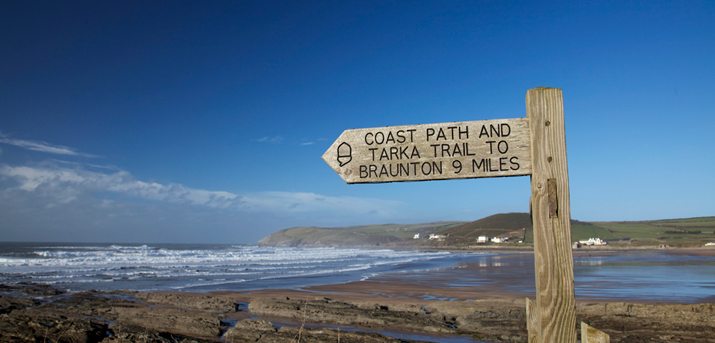 The trails are a popular tourist destination and bicycle hire businesses are available for those who wish to cycle along suitable sections of the Trail. A section of the Trail is part of the National Cycle Network's route number 27 and forms part of the route known as the Devon Coast to Coast Cycle Route.  This is a route of 102 miles stretching from Ilfracombe to Plymouth, largely using former railway lines.